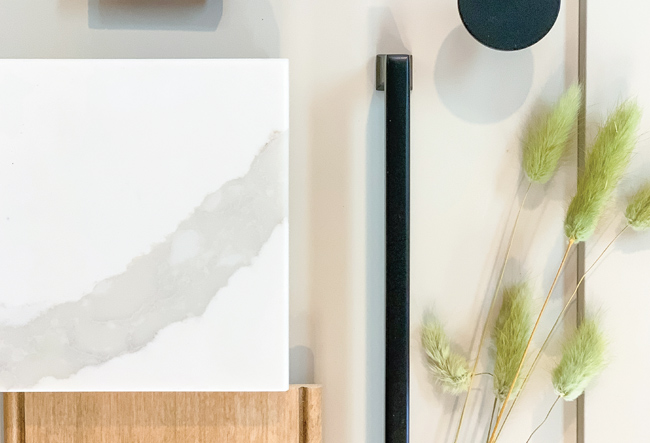 Three local designers share their go-to kitchen cabinet colors and favorite hardware combos for the year 2021.
Maureen Peterson Hylander
Thurston Kitchen + Bath
Maureen has been designing at Thurston Kitchen + Bath Crested Butte since 2006.
Favorite kitchen cabinet colors for 2021:
I am still a huge fan of rich classic natural woods (cherry, mahogany, walnut, rift oak); love artistically crafted painted finishes with a somewhat low sheen, dark warm charcoals and deep rich blue tones; and classic sharp and clean white is always a tried-and-true option that seems to work well in new kitchens as well as remodels in some of our beloved historic homes.
I love matte black linear pulls and classic stainless-steel hardware for kitchen cabinets. They continue to be two of the more popular selections – again classic, tried and true!
Sara Potoker
Ansley Interiors
Sara has been designing mountain homes since 1992.
Favorite kitchen cabinet colors for 2021:
I love the color Hale Navy HC-154 by Benjamin Moore.
It's a dark blue, very elegant color that is dark enough that the blue is subtle, rich in tone.
For white cabinets, I love Benjamin Moore Cloud White OC-130. And for stained cabinets, I have been using wire brushed white oak stained in a rick walnut color (dark brown stain). Loving the dark cabinets right now!
I also like the clear stain on wire brushed white oak for a weathered look, or medium grey gel stain on wire brushed white oak. The texture on the wood is key.
For hardware, I like to use handles over knobs, but will mix it up. On the darker cabinet finishes I love the light bronze; it has a warm antique brass/copper finish. It is beautiful on the hale navy for example.
My go-to on the hardware finish is medium white bronze, but the trend to the aged brass right now is fun.
Sally Johnson
Willow
Sally has been designing interiors since 2000 and recently reopened her brick-and-mortar retail and design spaces on Elk Avenue.
Favorite kitchen cabinet colors for 2021:
For kitchens, I love warmer versions of grey and white – like greige, mushroomy colors, especially in our cold climate. And wood veneers are very hot this year. I love the Greenfield Cabinetry Rift Cut White Oak in a stain called 'Gunnison' (how appropriate).
Matte black cabinet hardware with simple lines continues to be really popular – most people are using all handle pulls on doors and drawers, not so many knobs anymore. I like mixing metals and many plumbing companies have just come out with fixtures in mixed metals! So, using a matte black with brass for your faucet mixed with black cabinet hardware and aged brass sconces would look fabulous!