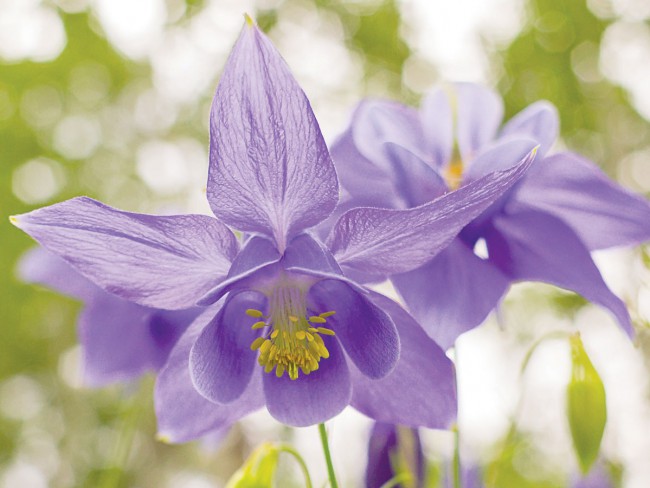 5 Favorite Native Plants for Your Garden
Photo by Lydia Stern
When planning a Crested Butte garden, many flower lovers want to recreate what they see in the wilderness – colorful, blooming buds. Longtime local gardener Nel Curtiss, who owns Rocky Mountain Trees and Landscaping with her husband Steve, shares her top five favorite native plants to incorporate into local gardens.
These tried and true native plants are adapted to Crested Butte's high altitude gardening environment, which make them all-stars in landscaping plans. One of the reasons Nel chose these five plants is their hardiness and versatility. They can be grown by scattering seeds at the right time of year, but can also be bought in containers at nurseries.
By planting natives, says Curtiss, it's a nod to what naturally grows here and creates a landscape in your yard that will thrive. "Depending on the environment you've planted them in, for the most part, these require a little less maintenance," explains Curtiss. "None of these are water hogs and some are even drought tolerant."
Her recommendations provide a nice foundation to begin your garden bed.
NEL'S TOP FIVE NATIVE PLANTS FOR CRESTED BUTTE GARDENS
Rocky Mountain Columbine – Aquilegia coerulea
Filtered Shade to Shade, medium water, 18"-24" Blue and White flowers. Colorado State Flower
Good companion plants: False Forget me Not, Bleeding Heart, Lady's Mantle
Geranium – Geranium viscosissimum
Sun to filtered shade, low water, 1'-2', pink/white flowers
Good companion plants: Purple Coneflower, Coreopsis, Snow in Summer
Rocky Mountain Penstemon – Penstemon strictus
Sun, low water – Purple/blue flowers, 1'-2'
Good companion plants: Bee Balm, Blanket flower
Silvery Lupine – Lupine argentus
Sun, low water, 1-2' tall, Blue/purple flowers
Good companion plants: Sunflowers, poppies
Common Harebell – Campanula rotundifolia
Sun to filtered shade, low water, blue flowers, 6"-1'
Good companion plants: Columbine, Bleeding Hearts, pansies
Best time to seed: Late fall, right before the snow falls and sticks around. This gives the seeds the chance at getting in a cold dormancy. They will come up in the spring in their natural timeline.