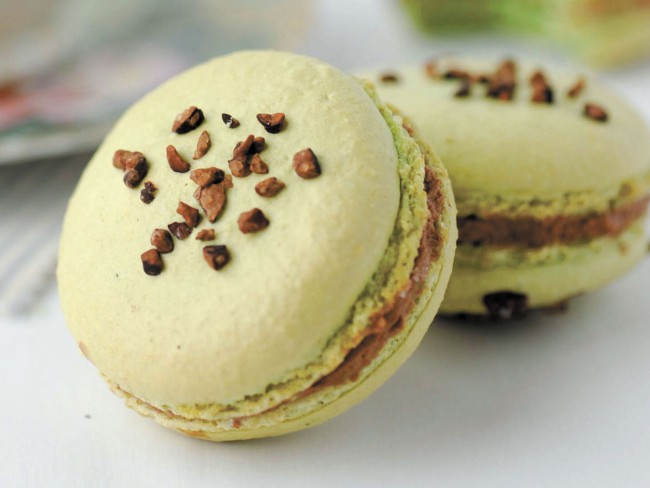 By Dawne Belloise | Photo by Melissa Fenlon
From the time Crested Butte was founded in 1880, the wives and family women of coal miners spent their days solely between the kitchen, household chores, stoking the coal stoves, tending to children and garden, and going to church. The mines pulled up stake and left town in the mid-20th century. Today's Buttian women still tend to practically the same daily chores, while also participating in community events and organizations, and squeezing in an outdoor lifestyle while working at their businesses and jobs.
Although a smaller community during its mining days, Crested Butte was lively and rich with traditions the immigrants who settled the town brought with them from Italy, the Slavic countries, Germany and England. It is just as vibrant today, a community drawing on the diversity of different generations, having merged both historic and new customs.
One thing that seems to have remained a constant in this small town at the end of the road is the love of good food, the homemade stuff of memories and recipes shared by the old-timers of Crested Butte or passed down by grandmothers, as well as modified concoctions created from necessity and from available produce.
Danielle Riesz has been in town only a couple of years but she brings with her an artistry of cakes and pastries, inspired by her heritage from her mother and both of her grandmothers, sweets that would have been familiar to the Italian-Hungarian old timers of Crested Butte—a nostalgic taste of old-world Europe infused with her own flavor and the experience of baking in notable high-end establishments.
Danielle grew up in Lake George, a resort town in upstate New York, where she helped in the family-owned restaurant and motel. She remembers doing everything from washing dishes to busing and serving, from cracking eggs to chopping potatoes and cleaning hotel rooms. As a young girl, even when she had friends spend the night for a sleepover, if one of the staff didn't show up for work, she and all her friends would fill in.
Danielle's mother, who is of Italian descent, made all the desserts for their restaurant, and she can still recall the aroma and flavor of her favorites—apple strudel, Death by Chocolate cake and coconut cake. Her mother was taught to make these sweets by the Hungarian couple who sold the restaurant to them, although Danielle's paternal ancestors also hail from Hungary, so there were traditional family dishes and cakes passed down from generations. Her father was only 10 years old when his family escaped to America during the Hungarian revolution in 1956, bringing their cuisine and culinary traditions with them.
"My paternal grandmother was an amazing cook and baker. She showered us with treats like almond crescents and kifli, a rolled pastry like rugelach. My grandmother inspired me with her baking and I was so excited to have it," Danielle said. She always looked forward to visiting her grandmother's house and describes her favorite dessert: "Grandma Ilona's upside-down cake. She'd bake a chocolate cake and a vanilla cake that she'd crumble into a bowl, adding whipped cream, rum-soaked raisins and chocolate sauce. It would sit overnight, then she'd flip it over and drizzle more chocolate sauce and raisins on top."
Her Italian great-grandmother made the most amazing apple pie, Danielle recalls, but sadly, she says, "I was too young and she was too old for me to really remember much about her. I do remember that she was in the kitchen all day cooking. So I was inspired by my family but the thing that actually turned it for me happened in high school."
During a senior year meeting, her guidance counselor suggested that instead of the teaching career Danielle was considering, she'd be far happier as a chef since she loved to bake, and she could make a living doing it. Danielle enrolled at Johnson and Wales University in Rhode Island, receiving an associate's degree in baking and pastry arts in 2001.
"I especially liked that I wasn't in academic classes. I don't like to study or take tests and I don't do well sitting. I'm an active person. The classes were all hands-on. Yes, we had classroom and had to study but it was more about creating and sculpting, so it was fun."
She did her five months of internship in the Netherlands, outside of Maastricht in the countryside, hopping on trains to experience Germany, Belgium, France and Spain. After completing her studies, she landed a position with the prestigious Four Seasons, starting out in Jackson Hole, Wyoming, and then moving to the company's resort in Dallas, Texas.
"They moved me there to learn from their pastry chef with the intention of moving me up the ladder. When they felt I was ready to become a fully fledged pastry chef they sent me to Palo Alto, California, where I was promoted from pastry cook to pastry chef," she says of her eight years of on-the-job education. "They were a wonderful company to work for. I grew with them and they taught me management and baking."
Danielle received a phone call from a former co-worker who offered her a position as a pastry chef at the Little Nell in Aspen. She happily realized that the mountains were calling her and she was compelled to go. "I knew when I left Jackson Hole and went to Dallas, which was entirely a career move, that I wanted to get back to the mountains," she smiles.
Danielle learned to adjust her recipes every time she moved up or down in elevation. Jackson Hole is at 6,200 feet and Aspen is at 8,000 feet, so she readjusted. Now that she's at nearly 9,000 feet in Crested Butte, it's an entirely different game but with each jump in altitude, making her recipes work became easier, although it's still tricky baking at this elevation, she admits. She spent four years in Aspen as executive pastry chef at the Little Nell, heading a team of 10 cooks. "It was good to be in Aspen because I love the mountains, but it was too busy. It was like a city and there was traffic," she says.
In 2013, Danielle had just started dating Crested Butte local Matthew Gutter and after hiking over from Aspen with a bunch of her friends, she knew it was time to put her career moves aside and make a move based on personal preferences and quality of life.
"And I knew I was in love," she smiles. "All the moving around I did was for my career so I felt it was time to settle down," so Danielle began planning. "When I moved to Colorado, I knew it was where I wanted to be. I knew when I met Gutter that he was the one so when he asked me to move here there was no question in my mind. Crested Butte is more like the small town I grew up in."
Five months prior to her move, Danielle explored how she could make a living as a chef in Crested Butte. She began meeting with local wedding planners, Rachael Gardner of Crested Butte Events, and Dana and Stacee from Crested Butte Personal Chefs. Before she had even relocated, Danielle had already booked her first wedding cake, driving it over the very bumpy Kebler Pass road from Aspen.
"It took me three hours just to package the cake for the drive. The cake was a five-tier, intricately designed cake. The top tier was edible, so the bride and groom could cut it at the reception; the rest was Styrofoam that I had decorated in fondant. I made sheet cakes for the wedding guests to eat."
She had brought the cake home, the Styrofoam tiers wrapped in plastic and on the living room table, ready for the journey. "At 1:15 a.m., my dog woke me up making the funniest noises I've ever heard, grunting and growling." Her dog averted what could have been a complete disaster: a bear had smelled the cake and was trying to claw its way into the house. The dog saved the cake and the day.
By autumn of 2014, Danielle was fully entrenched as a Crested Butte local, cranking up her business, Wildflour Sweets, working out of the rented kitchen space at Elk Avenue Prime during the hours the restaurant was closed in the daytime. She gained recognition throughout the summer at the Crested Butte Farmers Market for her jumbo cookies and individual hand pies, using local fruit from the Western Slope. The jumbo cookie is a five-ounce scrumptious chocolate chunk seasoned with Maldon salt. The other popular jumbo is an oatmeal coconut cranberry. She also makes gluten-free sweets like fudge brownies, lemon bars, and French macaroons. She makes custom specialty cakes as well as cakes for the many destination weddings that take place in the valley. Danielle's been quite busy, doing more than 50 weddings last year alone.
When space became available in the Red Room, downstairs from the Secret Stash, Danielle decided to try a retail bakery as well, bolstered by the encouragement of Kyleena Falzone, the local businesswoman who owns the building and pizzeria. "Kyleena has been so supportive of my business and in helping me grow it and get the word out. I came to her looking for a kitchen and she was the one to push me to start the retail. The two of us have collaborated on some ideas and her willingness to give her expertise has helped guide me in a business sense. She knows the quirks of doing business in a small resort town."
Danielle's assistant, Dee Gamache, an intern and Culinary Institute of America graduate who worked with Danielle in Aspen, joined her last June, making the move over the mountain to Crested Butte.
Wildflour Sweets uses Mountain Mama flour, a whole-wheat flour for pies and croissants and made in the San Luis Valley. The shop's counter is lined with tiers of delectables, mouthwatering truffles, lemon blueberry squares, creamy icing-topped muffins and cupcakes, croissants both sweet or meaty, and chocolate-filled, frosted and dabbed variations, enough to satisfy the most discriminating chocoholic palate.
"Some of the recipes I've picked up along my journey and then made them my own. I start with a base and adjust it. I've cut back the sugar over the years because I feel pastries can be too sweet. All our creations are hallmark creations. I feel that everything we do is signature. We tweak every recipe to make it our own."
This summer, Danielle will create what will likely be the most important wedding cake of her career—her own. She and Gutter will be married in June in a local ceremony, and as traditional for Crested Buttians, they'll be riding their townie bikes through town after the nuptials. Danielle and her Wildflour Sweets carry on both her family traditions and the tradition of excellent, homemade baking in Crested Butte, and to add to the old adage of how quickly life moves along, it might be said: Life is short. You'll need good pastries.