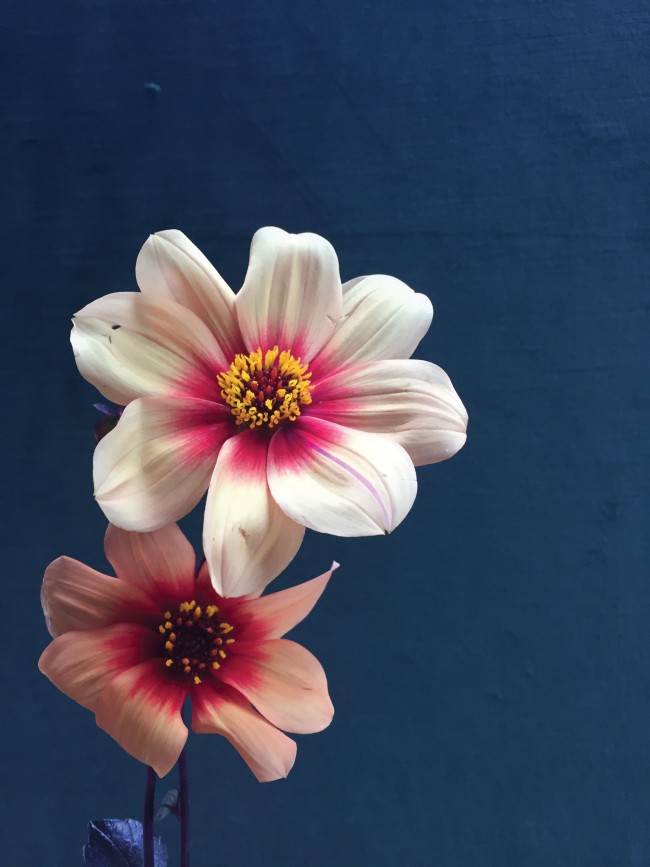 Planted in Crested Butte
By Dawne Belloise | Photos by Melissa Fenlon & Lydia Stern
Walking into Sarah Schmitz' flower shop, From the Ground Up, the richness of deep green, musty earth and life with its pungent kick hits your senses like a walk into the woods on a new spring day. Sarah is sitting at a tall work table drinking a green smoothie from a mason jar, and she seems one with her surroundings, like a tall fern unfurled in a terrarium. A mini botanical garden, the shop is a place you'd want to visit in mid-winter to get your fix of greenery, and in the summer, when brides-to-be are gearing up for their big day, flowers fill every inch of the shop's floor.
Sarah grew up in Denver with a love for plants and a green thumb mom who always had backyard flower gardens whose blooms found their way into colorful arrangements throughout the house. Sarah's known the common names of flowers since her childhood, when her mother would point them out. She attributes her inspiration and love of plants to her mother. Sarah spent much of her childhood outside, digging in the dirt and playing in the sunshine, but she never had an inkling that one day flora would become her career.
She attended Western State College (now Western State Colorado University) in Gunnison, focusing on botany and Rocky Mountain flora. She graduated with a bachelor of science degree in biology, and moved to Crested Butte. After various jobs that had nothing to do with her degree, and inquiries from her parents about what she planned on doing with her life, Sarah returned to Denver in 2013 to attend a five-week flower arranging program at Trim Floral International School, interning at a flower shop and event company there. Eights months later, she came home to Crested Butte, where she still had multiple jobs to keep afloat but started her floral arranging business, From the Ground Up.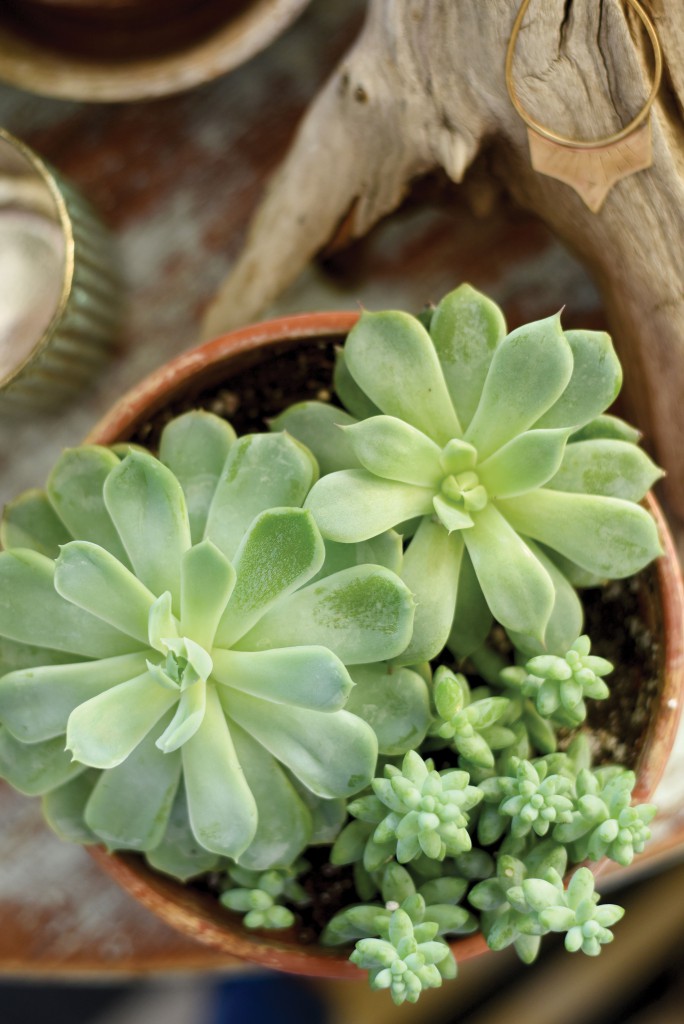 Sarah grew up in Denver with a love for plants and a green thumb mom who always had backyard flower gardens whose blooms found their way into colorful arrangements throughout the house.
Sarah knew she wanted to be in Crested Butte for many reasons, including the natural beauty of the area, but she also noted that are so many events here and there isn't much in the way of competition in the floral arranging field. She felt it's a small enough town to make it easy to become successful. Sarah knew how fortunate she was to have found a space for her start-up studio, a hunting cabin with electricity out at Nicholson Lake. Working out of this cabin in the woods, Sarah would deliver her creations for weddings and events. Wedding planners started recommending her and through word of mouth, her business took off, keeping Sarah very busy after that very first year.
Now in her new space at 423 Belleview, Unit 2, clients can walk in for consultation, orders, or just to take in the aroma of the living green of every sort of foliage, from succulents, hanging ferns, and carnivorous pitcher plants, to a wide variety of both flowering and exotic houseplants. Her positive attitude toward life in general suffuses her work environment, adding to that happy work space.
Sarah points out there are various plants that can contribute to a healthy living environment and help with oxygen level since plants breathe in CO2 and emit oxygen. There are certain plants for your bedroom that can help you sleep better at night and other plants that can contribute to your wellbeing, such as spider plants, which are good for detoxifying the air. Sarah goes to Denver once a month to stock up on plants, and she also takes special orders from clients.
Sarah feels that she learns more every day about plants and arrangements, through the multitude of workshops and seminars available to florists. Every year the trends in flower arrangements change; for example, Sarah says the current trend is gold and copper containers with neutral colors in flowers—blushes, pale peaches, earth tones of sandy, nude, taupe brown and champagne, more of an antique, Victorian look.
Sarah likes to use lots of texture in her arrangements so she'll add elements like of sprigs of blackberries and figs to lend interest to the scene. Her intention is to make sure there's a more compelling composition.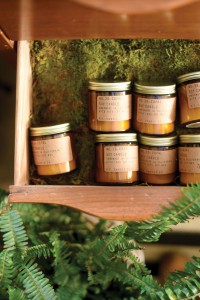 The table arrangements these days are very much eclectic, not consistent as they have been in the past, and can vary from table to table in a single event or wedding. Sarah will incorporate several different types and often shops for attention-getting vintage vessels, dishes, bowls and vases for her arrangements.
Traditions aren't followed as closely anymore; for instance, mothers of the brides don't have to wear flowers, brides don't carry specific types or shapes of bouquets, and flowers don't have to be on every table. People now utilize candles and gems scattered over the tabletops. There are more do-it-yourself weddings these days, so they're far more eclectic, according to Sarah.
Sarah loves that flowers come in so many shapes, colors and sizes, and new species are being discovered every day. Her flowers will usually come from South America, mostly in the winter, and they last for weeks. In the summertime she gets many of her flowers locally from area growers. She is endlessly inspired by the Crested Butte landscape, hiking and biking, exploring what wildflowers are in bloom. Although she gets many requests from brides-to-be about cutting the local wildflowers to use in arrangements, she emphatically informs them that it's not only illegal, it's unethical and bad for the reproductive cycles and survival of our wildflowers. Additionally, wildflowers aren't good as cut flowers because they wilt and shrivel and will not last for even hours.
Brides often ask what will be blooming here at the time of their weddings so they can coordinate their colors to the natural surroundings. However, Sarah says it's impossible to determine since the blooms depend on weather and moisture, last year's snowfall and the temperature.
Summertime is Sarah's favorite season, but it's also the time she works the most. She does more than 50 weddings and 70 events that include rehearsal dinners and other events. The craziness starts in June and lasts through October, with June and July being her busiest months. Last summer she had two designers and a local high school student working for her, helping with deliveries and big events. She also provides weekly flower arrangements to various local businesses, from lodging and hotels to real estate offices and restaurants. Independently, clients will also call for special delivery flowers for birthdays and other celebrations.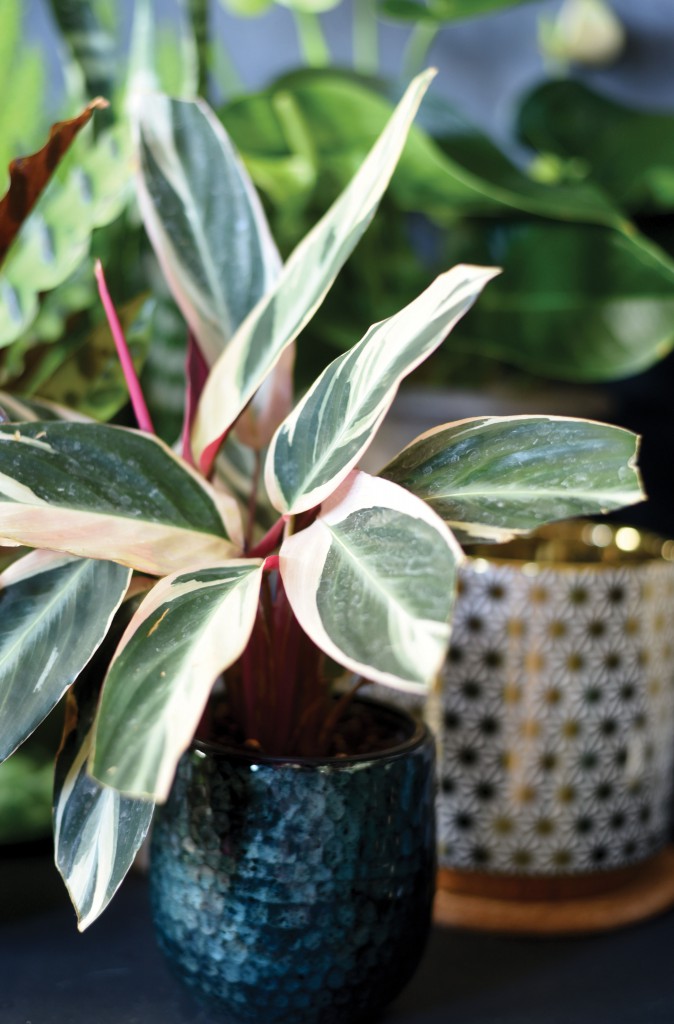 Since May 1, 2017, Sarah has had her retail shop in town, which she says she loves because it enables her to be more available to the community. It's mostly locals who visit the space because most tourists and out-of-town customers don't know she's back there behind Soma.
Sarah has a loyal group of customers who pass the word about her business and talent and who also attend her horticultural workshops in wreath making, floral arranging, and terrarium and vivarium creating. Sarah's own vivarium (a glass enclosed environment with living inhabitants such as frogs, lizards and insects) is a tall tank of a wonderland with more than 15 types of orchids and she's always adding more tropical plants to it.
Sarah's world is magical, both a universe unto itself and a microcosm in bloom residing in the heart of Crested Butte and its wilderness.
From the Ground Up is located at 423 Belleview, Unit 2. •