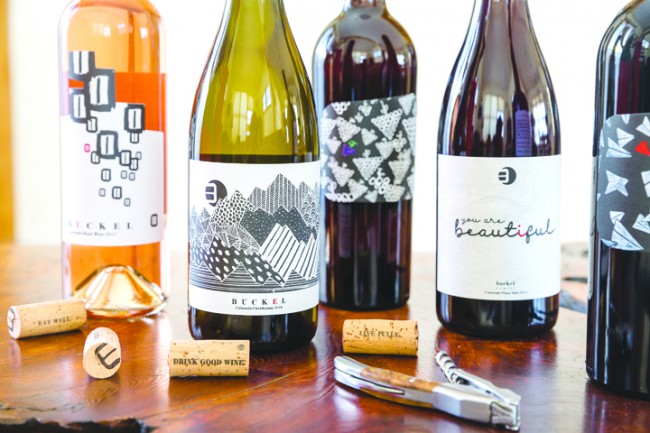 Winery dream begins in Crested Butte South
By Erica Andrews | Photos by Lydia Stern
With a landscape completely void of vineyards or a climate to grow even a single grapevine, Crested Butte might seem the unlikeliest place in the world to start a winery. But for Joe and Shamai Buckel, Crested Butte was the only place they could envision putting down roots to begin Buckel Family Wine.
"Crested Butte is where we met, and where we wanted to raise our family," Shamai says. And while a 13-year sojourn led them away from the area, it proved necessary to build the couple's expertise and experience before bringing their dream to fruition; it was a full-circle journey that delivered them back to the Gunnison Valley in 2017. Despite being in a somewhat unconventional location, the Buckels plan to "go big" in pursuit of their dream and build the Buckel Family Wine label in Colorado's last great ski town.
"We want to be one of the top quality producers in Colorado, and to help the wine industry here gain the positive recognition it deserves," Joe says. With only two vintages, Buckel Family Wine is squarely in its infancy as a wine label. But the seeds that eventually grew into this brand were sown decades ago, with the backing of a lot of experience and knowledge.
Shamai spent her formative years in Santa Fe, New Mexico, immersed in a family farm environment where she developed an appreciation for health and local food systems. From this lifestyle, she knew she wanted to have a business of her own someday. She took her passion to  what is now Western Colorado University, where she earned a master's degree in functional nutrition. And Joe, with wine collectors as parents, spent his youth traveling the finest wine regions of the world—Napa, Sonoma, Mendocino, Washington, France and Italy, to name a few. "That set a big impression," he says. It also sparked his life-long passion for winemaking. As a first step, he got his bachelor of science degree in chemistry from Indiana University and worked in basic research as a protein chemist.
Joe and Shamai's paths intersected in Crested Butte in 2000, where they met and fell in love and began blending their lives and experiences. In 2004, they moved from the Gunnison Valley to Santa Rosa, California, where Joe pursued his studies in viticulture (grape cultivation, specifically) and enology (the actual science of winemaking) at Napa Valley College. He later studied winemaking at the University of California at Davis. This era in California was critical to learning the many facets of the wine industry and immersed both Joe and Shamai in a culture that would nurture and guide their family path. Together, they produced their first batch of wine in 2005, in a garage with the help of friends and family. "A lot of good wine was consumed!" Shamai recalls.
They continued their garage winemaking adventures while Joe worked as an enologist at Flowers Vineyard and Winery and then BR Cohn Winery in California. He also developed a small wine label. When he was offered the winemaker position at Sutcliffe Vineyards in Cortez, Colorado in 2008, the couple jumped at the chance to move back to their beloved Colorado.
Their years in Cortez enabled Joe and Shamai to acquaint themselves with the inherent differences of the Colorado winemaking industry from that of California. Over the course of nearly a decade, they were able to connect with a broad network of farmers and vineyards on the Western Slope, and built relationships with growers who now contribute fruit to the Buckel wine label.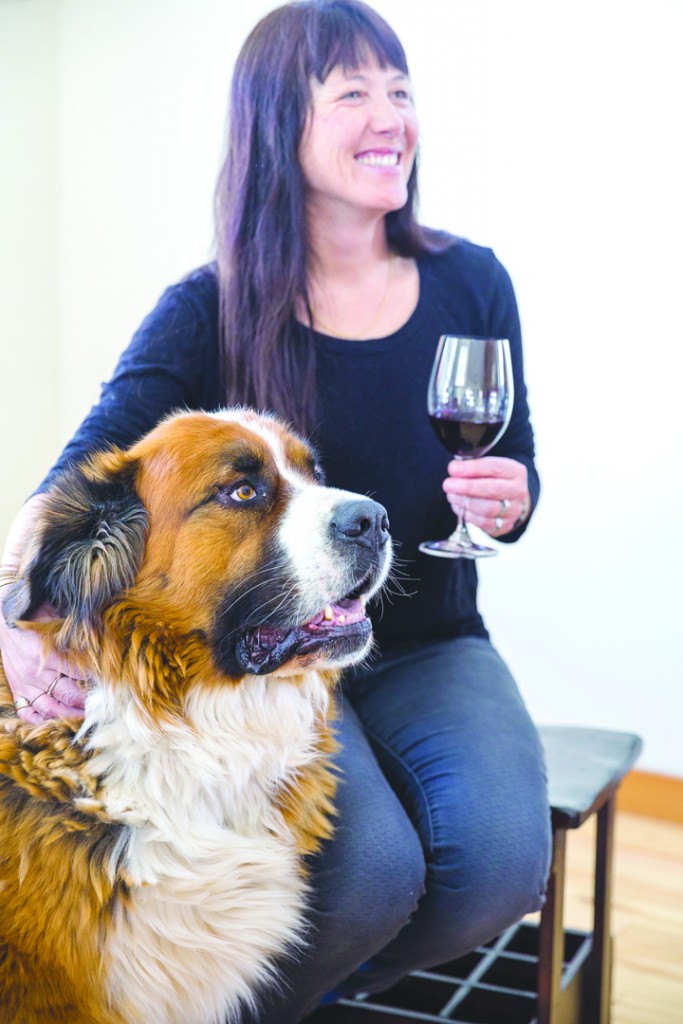 "We are making wine in an Old World style"
All of the grapes used in Buckel Family Wine are from small, family-owned vineyards, primarily from the Palisade area of the Western Slope. Collectively, this group of growers comprise "a diverse group of personality types," with a focus on quality. "We are making wine in an Old World style," Shamai explains, noting that this style is less mechanized than most commercially produced wines, utilizes less technology, and includes zero additives. "We create wine that is alive, ages, and evolves," she says.
Joe and Shamai "custom crush" their grapes in other wineries, essentially renting the use of the facilities to juice, store and age their carefully selected grape combinations. And while it might seem contradictory for a winery to not have a vineyard, there are myriad benefits in not tending to one. Worrying about the temperatures, the rainfall amounts, the flood rates, pruning (even in winter), and pest control are reasons enough to continue their winemaking with a custom crush focus. "The farmers are connected to the earth, and walk the vineyards every day looking for changes. All care very deeply about the ground they farm and treat it with the utmost care," Shamai says. Most important, the Buckels can instead focus on the most important elements of winemaking—selecting the best grapes from the Western Slope region and making delicious wines.
Part of Joe's personal style as a winemaker is walking the vineyards with the farmers and helping them determine when to harvest by testing sugar and pH levels of the fruit. "He is committed to helping the grower produce the best fruit," Shamai says, which is then, of course, used in their wine blends.
With their 2018 vintage occupying around 1,300 bottles, the family business is growing steadily. Their children, Kalyn and Cy, 9 and 12, respectively, help out when they can, too. According to Shamai, "They have inspired label design and are constant idea factories."
As the family moves toward creating a production space and tasting room in Crested Butte South, seven miles south of Crested Butte, the future for Buckel Family Wine is looking as bright and cheery as the rosé they are bottling for summer drinking. Shamai envisions this space to be a community gathering place where tasting events, special occasions and other get-togethers can be held. "It will allow us to interact directly with the community and learn more about each other and, of course, have a good time," Shamai says.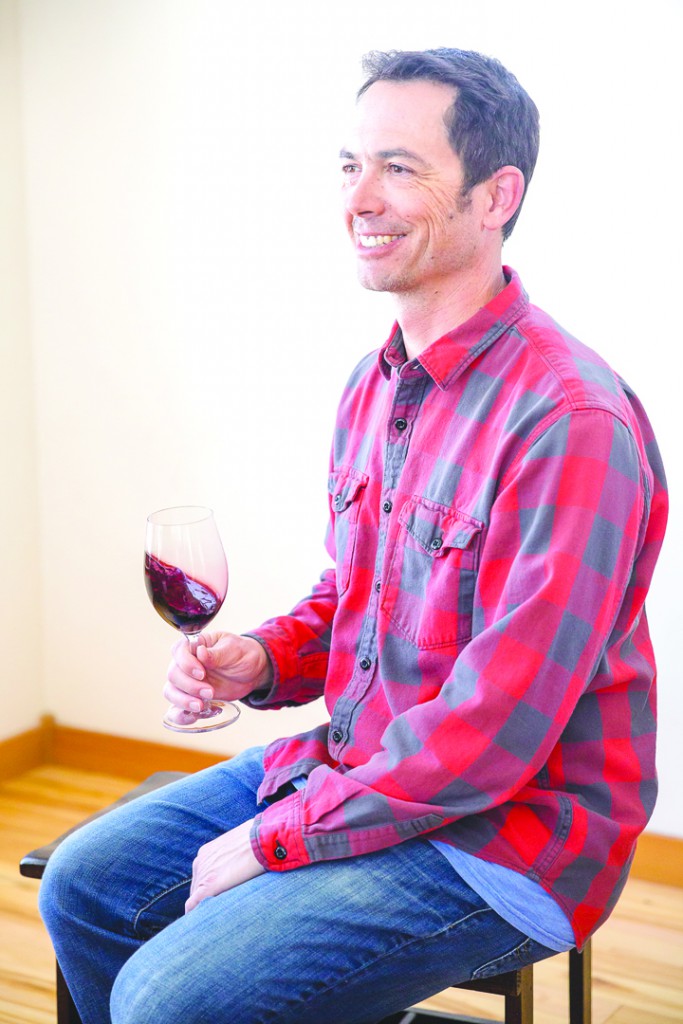 In the meantime, tasting events at Scout's General Store in Crested Butte and throughout the state help to develop the reputation and knowledge of Crested Butte's only winery. "We are always testing blends, wines, and ideas," Shamai says, acknowledging that they rely heavily on the Western Slope community to develop their next wines.
And like the wines the Buckels handcraft, their endeavor is only getting better with time. In the future, "We want to be a standard in Colorado wine," Joe says. Anyone who has tasted their wines would agree they are on the fast track to achieving that goal.
For those wanting to taste the best of what Colorado wines have to offer, Buckel Family Wine will participate in this year's Crested Butte Food & Wine Festival July 25-28, will have a tasting booth at the Crested Butte Arts Festival August 2-4, and will have a presence at the Crested Butte Film Festival September 26-29.
Various purchasing clubs for their wines are available through buckelfamilywine.com. The website also has a site locator for purchasing, including restaurants, liquor and wine stores throughout Colorado.