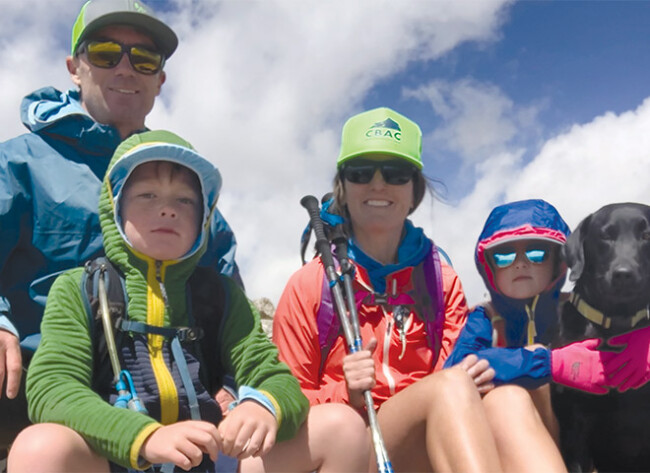 How did you find Crested Butte?
When I was still in college I came to Crested Butte for my brother's wedding. Matt had already been living here for a number of years by that time. The wedding was out Brush Creek near the start of the Deer Creek trail, it was mid-September and the leaves were on fire…yeah, it was kinda pretty. I was born and raised in Sun Valley, Idaho so mountains and mountain life were already in my DNA but something about this place spoke to me. The natural beauty was, and still is awe inspiring. At that time Crested Butte was still pretty funky, pretty raw, and that's what I loved most about it.
When did Crested Butte feel like home?
It felt like home before I even moved here. During that first visit I knew I was coming back to stay, so after I graduated from architecture school I spent a half a year in South America and then moved straight to CB. When I first moved here at the start of the ski season in 1996, I was immediately welcomed into a close-knit group of long-time locals. It felt like family, it felt like home. It was the outdoor activities that really hooked me and though I had started skiing in Sun Valley when I was 2 years old, after my first run on this hill I felt like I had a few things to learn. The steep, technical terrain was a new challenge for me and I was immediately drawn to it. I also spent a lot of time climbing in Taylor Canyon and Spring Creek with Matt which deepened my love for the area, and the people.
Why are you proud to call CB home?
There are a lot of reasons why I'm proud to call this place home, but I think the biggest is still the sense of community. Crested Butte has changed a lot since I moved here – sometimes it feels like we have been invaded by a new crowd of a different type of people but I try to remember that at one time I was one of the newbies here. The only constant in life is change and you have to be able to roll with it. Most people who come here wash out and leave within the first year, but the ones who stay generally share a common thread that is a deep love of this place and a desire to look after it. This is where I met my wife Jen and this is where our kids were born. I am indeed very proud to say this is home.
What sets CB apart from other communities?
Although CB has become very gentrified and sanitized and less rough and funky, it is still a great place. I do miss the jaded, irreverent crowd that introduced me to the place, but many of them are still here and that renegade spirit lives on even in many of the newer folks – I pray it never dies.  It seems Vail and other outside hyper-capitalistic forces are doing their absolute best to ruin Crested Butte, but I think we are too strong for that. I think the CB spirit will prevail and I think this is why Jen and I choose to stay here and raise our kids.