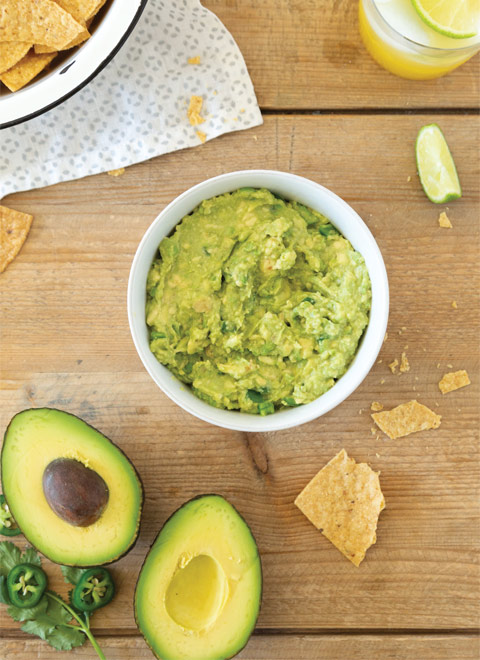 A few of our Donita's favorites
By Melissa Fenlon
Kay Peterson-Cook ran the Crested Butte institution, Donita's Cantina, for four decades with her husband Don Cook and sister Heli Mae Peterson. Locals and visitors alike still miss those Donita's staples. Kay was kind enough to share some of her favorite Donita's recipes with us.
"Donita's Cantina prepared all of our meals and ingredients from scratch," she says. "This is why our food was so darn delicious."
The guacamole recipe is easy and oh so good and will bring you back to the days when you could order their famous fajitas or Suprema salad.
The Donita's signature salad dressing goes back to the earliest days of the restaurant, when it was in the Ek Mountain Lodge. "Many people have fond memories of that dressing," Kay says. "It was a great addition to our Suprema salads that were served in a big flour tortilla bowl— a hugely popular item on the menu."
Kay's peach cobbler was a later addition to the menu. "It was a very unique dessert that I made daily as it would sell out," Kay remembers.
The locally-sourced peaches and rhubarb made it special, says Kay, and you couldn't go wrong when you ordered the peach cobbler topped with Heli's famous homemade Honey Cinnamon ice cream. "Folks would come in and, before they ordered dinner, they would ask the servers to hold aside a piece or two for them. It was special," she says.
Donita's Guacamole
5 avocados (cut in half, pitted and scooped out)
1-2 tablespoons of minced fresh jalapeno
2 tablespoons fresh lemon juice
1 tablespoon fresh lime juice
1½ teaspoons minced fresh garlic
1½ teaspoons onion powder
1 teaspoon seasoned salt
¼ teaspoon celery salt
1. Put all of the ingredients in a mixing bowl.
2. Using a potato masher, mash mixture until smooth.
Kay's Peach Cobbler
4 oz. butter
1 cup milk
1¾ cups flour
2 teaspoons baking powder
1 teaspoon salt
2 teaspoons vanilla
5 cups sliced fresh peaches (can add frozen berries
and chopped rhubarb*)
1 cup of lemon, lime, orange juice or a mix of the three
1¼ cups sugar
2 tablespoons grated lemon, lime, and/or orange zest
½ cup cornstarch dissolved in ½ cup cool water
1 or 2 tablespoons each of cinnamon and cardamom
1. Preheat oven to 350 degrees.
2. Melt butter in a 9"x12" baking dish.
3. To make the batter, whisk milk, flour, baking powder, salt and vanilla in a bowl. Pour on top of melted butter in baking dish.
4. Mix together peaches (and frozen berries and rhubarb if using), citrus juice, sugar and zest in mixing bowl. Pour dissolved cornstarch on fruit mixture and combine. Pour fruit mixture on top of batter.
5. Shake a tablespoon or two of cinnamon and cardamom on top
of the fruit.
6. Bake between 45 minutes to an hour, until the fruit is set and the crust is golden brown. Sprinkle the entire cobbler with "Sugar in the Raw" for a little crunch.
Note from Kay: I only use rhubarb with other fruit as a mix as it has a stronger flavor.
Donita's House Salad Dressing
½ cup red wine vinegar
½ cup water
¼ cup honey
1½ teaspoons onion powder
2 teaspoons garlic powder
1 teaspoon celery seed
1 teaspoon salt
1½ teaspoons dry mustard
1¾ cups vegetable oil
1. Place all the ingredients, minus the oil, in a blender.
2. Mix for 1 minute. Slowly drizzle the oil into blender while on slow speed and combine.